Examples of Case studies which have been simplified but demonstrate the key elements of some of our work;
'Jeff' ended up sleeping rough as a result of a relationship breakdown . His mental and physical health began to depreciate measurably.  We worked in partnership to assist find him a hostel place and to ensure he obtained the correct benefits. He attended several workshops that further boosted his confidence. After several months and With assistance from St. George's  and the tenancy sustainment team he obtained a new flat. He attends the Hub occasionally but has developed strong links with the community he is now part of.
Miss X, a woman of 37 was being harassed by her neighbours and was accruing considerable amount of debt. This was identified after an informal though perceptive profile. After liaison with CMHT and Tenancy Sustainment, a mistake in housing benefit was resolved and the client re-entered mental health services.  Our preventative role ensured the client did not become homeless and saddled with rent arrears.  St. George's Links with several agencies to join up services to ensure the service user receives the correct level of support.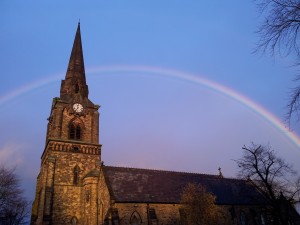 D an Asian man in his late 30's has suffered mental health problems, has been homeless and is currently living in a hotel.  He has joined in sessions at the Centre which has reduced his sense of isolation and his Social Worker is utilizing the service as part of his care plan.
W is an Asian man in his early 30's recently made redundant from a local employer. His English language skills are limited and his has been a little perplexed by the variances of the benefit system and the link with housing and council tax benefits.  Staff have sought to empower him to make positive decisions for himself and to obtain new employment.
A is a 43 year old Lithuanian who cam to the UK looking for work 5 years ago. As the amount of  casual work has dramatically reduced, he is homeless and sleeping rough in disused buildings in Wolverhampton. St.George's have assisted him with securing a GP and to address basic health concerns. He has been assisted with  a CV and has learnt basis computer skills to search the internet for work.